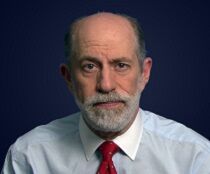 Every weekday evening, Secure Freedom Radio will provide you with access to the very best minds working to keep you free and secure. Our guests and regular contributors will include past and present government officials, lawmakers, military personnel, experts, journalists, commentators and freedom fighters, from here and abroad.
Show Links:
---
Frank J. Gaffney is the Founder and Executive Chairman of the Center for Security Policy in Washington, D.C., a not-for-profit, non-partisan educational corporation established in 1988. Under Mr. Gaffney's leadership, the Center has been nationally and internationally recognized as a resource for timely, informed and penetrating analyses of foreign and defense policy matters.
Mr. Gaffney is the host of Secure Freedom Radio, a nationally-syndicated radio program heard weeknights throughout the country. He is an associate author of highly acclaimed Shariah: The Threat to America and the publisher of over a dozen other books and monographs from the Center for Security Policy Press.