Call the show at 1-800-655-MIKE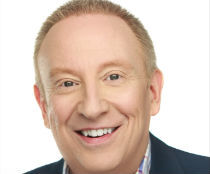 A blend of timely political commentary, compelling talk and terrific discussions on social issues and lifestyle topics.
Show Links:
---
Today's Show
Biden reacts to Supreme Court abortion case, says he still supports Roe v. Wade.
---
Watch the Show
---
Wednesday, December 1, 2021
Democrat Senator Jeanne Shaheen warned that there would be a 'revolution' if Roe v. Wade gets overturned in the case now before SCOTUS. Mike's caller responds to this & says that the American people are getting fed up with those who make threats when they don't get their way politically.
---
Thursday, December 2, 2021
From Fox News, "Stacey Abrams launches 2022 bid for governor in Georgia"
Hugh Hewitt is back on Thursday, December 4th, 2021, discussing the important topics of the day, COVID-19 and the new Biden administration. Talking today: