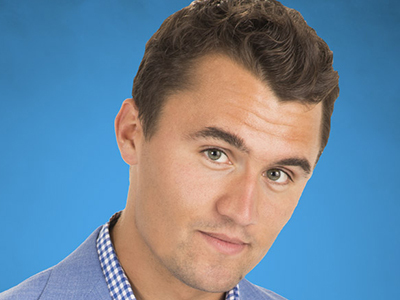 Charlie Kirk is the next big thing in conservative talk radio and he's now hosting a daily radio show called "The Charlie Kirk Show" on the Salem Radio Network.
The radio show can be heard on great talk radio stations all over the country. He also airs a daily podcast of the same name, which has become one of the top 10 news shows on Apple New Podcast rankings.
Show Links:
---
Monday, May 10, 2021
---
Representative Rashida Tlaib has been busy retweeting virtually every anti-Israel, pro-Hamas and pro-Palestinian post that others have written. And as Journalist and author Andy Ngo tweeted, Tlaib will be taking her anti-Israel sentiments off Twitter and onto the public streets today.
"A sign says #Isr...