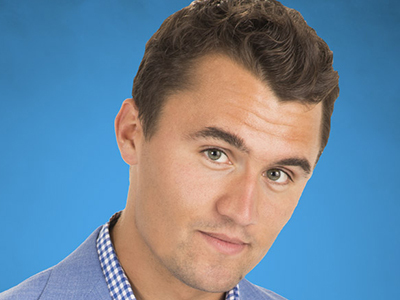 Charlie Kirk is the next big thing in conservative talk radio and he's now hosting a daily radio show called "The Charlie Kirk Show" on the Salem Radio Network.
The radio show can be heard on great talk radio stations all over the country. He also airs a daily podcast of the same name, which has become one of the top 10 news shows on Apple New Podcast rankings.
Show Links:
---
Friday, July 30, 2021
For more exclusive interviews, insight, and analysis like this, SUBSCRIBE to The Charlie Kirk Show TODAY: https://apple.co/2VCxGsh And for EVEN ...
---
House Republicans had a clever way to express the idiocy of Speaker of the House Pelosi's mask mandate; simply go to the other side of the building where masks are not mandated. Pelosi not only reversed the mandate, regardless of vaccination status, but she is also calling for the arrest of those who don't ab...