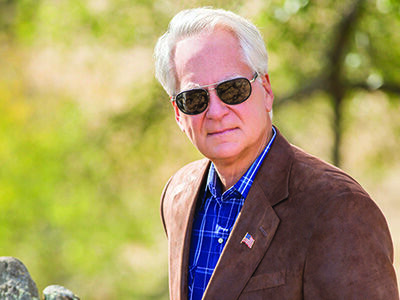 In a media landscape where real Investigative Journalism is regrettably a thing of the past, Larry Klayman and his team of lawyers and investigators have brought to light some of the most high profile legal cases and biggest news stories of the last 20 years. Each week, Special Prosecutor takes listeners on an exclusive trip inside multiple cases and investigations, providing the audience with first hand details of cases and news stories that the mainstream media, and in some instances even the conservative press, have completely ignored. In addition, the program features insights from celebrity conservatives (Yes, they do exist.) about undercurrents inside the Hollywood left that every American should know about.
Unlike other programs, the news coming out of Special Prosecutor each week is first hand, exclusive evidence and information not found on other news and talks shows in any medium.
Show Links:
Larry Klayman, founder of Judicial Watch and Freedom Watch, is known for his strong public interest advocacy in furtherance of ethics in government and individual freedoms and liberties. During his tenure at Judicial Watch, he obtained a court ruling that Bill Clinton committed a crime, the first lawyer ever to have done so against an American president. Larry became so famous for fighting corruption in the government and the legal profession that the NBC hit drama series "West Wing" created a character after him: Harry Klaypool of Freedom Watch. His character was played by actor John Diehl.
The author of two books, Fatal Neglect and Whores: Why and How I Came to Fight the Establishment, Larry has a third book, "Essays of a Mad Man," is in the works dealing with the breakdown of our political and legal systems. His current book, Whores, is on now sale at WND.com, Amazon.com, BarnesandNoble.com, Borders.com, and all major stores and booksellers.
Larry is a frequent commentator on television and radio, as well as a weekly columnist, on Friday, for WND.com and writes a blog for Newmax.com.